Why do you need a garment-care professional?
We can handle everything from your finest suits to your
grandmother's quilt and your child's stuffed animals. With
our extensive training and experience we will save you
time and prolong the life of your garments.

Come into Crown Cleaners and experience the
Royal Treatment for you and your garments.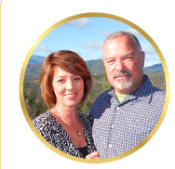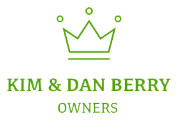 Kim has worked in the dry-cleaning industry since
1990 and is certified as a Garment Care
Professional with the Dry Cleaning and Laundry
Institute International in Laurel, Maryland. Dan
has been priviledged to work at the Department of
Social Services for Tehama County since 1991,
most recently as a social worker. Kim and Dan
have raised four daughters in Tehama County, are
involved in the community and look forward to
serving you as their customer.
What sets Crown Cleaners apart?
We are Northern California's Certified Garment Care
Professionals and graduates of The Advanced School of Dry-
Cleaning Technology in Laurel, MA. We have over 40 years
in the fabric-care industry and we love what we do.

The environment is very important to us.
At Crown Cleaners we use Solvon K4, a halogen-free,
organic solvent for dry-cleaning which is better for the
environment than other current solvents on the market.
We also recycle and are limiting our use of plastics by
offering re-usable garment bags. By taking these steps, we
are working to ensure that your clothes and the
environment are "simply clean".